Persons Plastic Surgery:
Barbara L. Persons, MD, FACS
911 Moraga Road #205
Lafayette, CA 94549
Phone: (925) 283-4012
Monday - Friday: 9 a.m.–5 p.m.

Persons Plastic Surgery:
Barbara L. Persons, MD, FACS
1120 Second Street, Suite A
Brentwood, CA 94513
Phone: (925) 283-4012
Saturday: 8 a.m.–12 p.m.

Meet Dr. Persons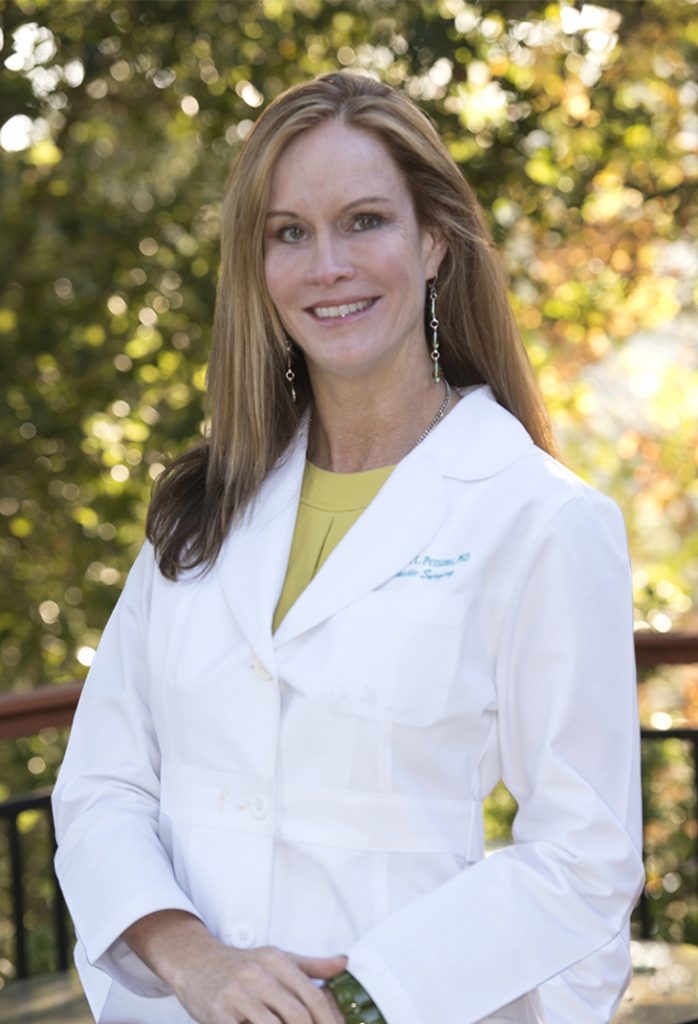 Few plastic surgeons are as personally connected to their chosen field as Dr. Barbara Persons. A near-fatal auto accident at age 25 resulted in Dr. Persons undergoing 18 reconstructive surgeries.
Today, Dr. Persons is recognized as one of the best plastic surgeons in Lafayette, Brentwood, Walnut Creek, and the San Francisco Bay Area, where her practice offers cosmetic and reconstructive surgery for women and men and nonsurgical treatments.
Dedicated to the Field of Plastic Surgery
Dr. Persons earned the opportunity to work closely with some of the world's foremost plastic surgery authorities through her medical excellence and dedication to the field.
Her advanced training included:
Adult Craniofacial Fellow under Marcus Walkinshaw, MD, FACS, March 1, 2006-June 30, 2007
Breast Aesthetic Fellow under John B. McCraw, MD, FACS, July 1, 2006-June 30, 2007
Microsurgery Hand and General Reconstruction Fellow July 2005-March 2006
Dr. Persons excelled during her plastic surgery residency at the University of Mississippi Medical Center, where she served as chief resident in 2008-09.
She emerged as a leader in the field, lecturing nationally and internationally and participating in clinical research trials. Dr. Persons is also the author of numerous book chapters and journal articles on the subject of plastic surgery and volunteers on the clinical faculty at U.C. Davis.
She lectures nationally and internationally, participates in research trials, writes book chapters and journal articles, and volunteers on the clinical faculty at U.C. Davis.
Favorite Cosmetic Procedures
Dr. Persons sees first-hand the positive difference that cosmetic procedures make in her patients' lives. Some of her favorite procedures to perform include:
A Lifetime of Learning
Dr. Persons' plastic surgery practice in Lafayette isn't that far from her alma mater, Acalanes High. After high school, she earned a bachelor's degree in biochemistry and cell biology as a pre-med student at U.C. San Diego. She obtained her medical degree from the University of Vermont College of Medicine and has also studied at Dartmouth College. She completed an internship at U.C. Davis and a general surgery residency at the University of Nevada, Las Vegas.
For me, getting to change people's lives is the biggest privilege and the best job in the entire world.

Barbara L. Persons, MD, FACS
A Personal History with Reconstructive Surgery
A near-fatal car accident at the age of 25 changed the Lafayette native's life forever. She underwent more than 18 reconstructive surgeries and witnessed firsthand the transformative ability of plastic surgery. That experience not only influenced her career choice but remains a motivating force to this day.
In one case, Dr. Persons performed reconstructive surgery for a patient whose face had been disfigured during a violent crime. After recovering, this man should be able to live his life without the constant reminder in the mirror of the violence he experienced. He later said his friends could not believe he had a gunshot wound to the face.
Dr. Persons opened Persons Plastic Surgery Inc.'s Lafayette office in 2010 and took over the Cosmetic & Reconstructive Surgery Center on Moraga Road on March 31, 2011.
Serving the Community
Staying connected to and serving the community is something that is a driving force in Dr. Persons' life, whether it's in Lafayette or wherever she's lived and trained. After her residency, she spent 2 years serving in the U.S. Public Health Service Corps at Inscription House Health Center on the Navajo Indian Reservation in Northern Arizona. Eighty percent of her patients did not have electricity, running water, or phones.
Dr. Persons' community focus is further reflected by her office accepting most insurance coverage as well as supporting the plastic surgery emergencies at the numerous hospitals in the East Bay, including John Muir, San Ramon Regional, and Kindred Hospital in San Leandro.
Women and men looking in Concord, Walnut Creek, or other East Bay cities for plastic surgeons choose Dr. Persons after learning about her experience and background. You can request an appointment to meet with her personally using the online form or call our Lafayette plastic surgery practice at (925) 283-4012 to schedule an appointment.
Back to Top