Persons Plastic Surgery:
Barbara L. Persons, MD, FACS
911 Moraga Road #205
Lafayette, CA 94549
Phone: (925) 283-4012
Monday - Friday: 9 a.m.–5 p.m.

Persons Plastic Surgery:
Barbara L. Persons, MD, FACS
1120 Second Street, Suite A
Brentwood, CA 94513
Phone: (925) 283-4012
Saturday: 8 a.m.–12 p.m.

Liposuction
Even with a healthy diet and regular exercise, many people still have isolated areas of fat that they can't seem to get rid of. Many women and men opt to slim and sculpt these areas with liposuction in the San Francisco Bay Area at Persons Plastic Surgery. People considering liposuction come to our Lafayette and Brentwood practice near Walnut Creek to have board-certified plastic surgeon Dr. Persons perform their procedures. With liposuction, she can reveal an underlying 6-pack, sculpt a more prominent chin and jawline by removing neck fat, and more.
Is Liposuction for You?
If you have fat pockets that resist even the best diet and exercise regimens, you may be a good candidate for liposuction. The best liposuction candidates want to reduce localized fat deposits in areas such as:
Abdomen
Chest
Back
Arms
Thighs
Buttocks
Neck
Ideal liposuction patients are already physically fit and within 20 pounds of their goal weight. People whose weight fluctuates significantly may not benefit from liposuction, so it's important to reach and maintain a stable weight before scheduling your procedure. Liposuction itself is not designed to be a weight-loss procedure.
It's also important that liposuction patients have firm, elastic skin that will "shrink to fit" their new contours. Many people lose skin elasticity with age, which can compromise the results of liposuction. If skin quality remains elastic, age is no deterrent for liposuction.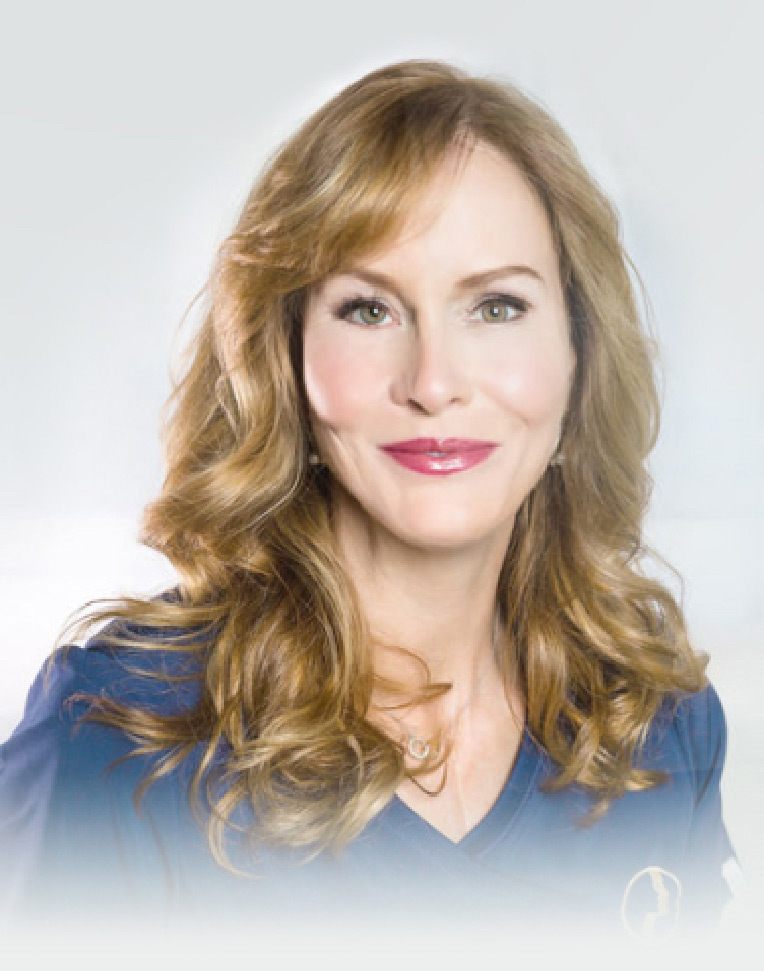 Barbara L. Persons, MD, FACS
Board-Certified Plastic Surgeon
As a fellowship-trained plastic surgeon whose personal connection to plastic surgery inspired her to pursue this career as a lifelong calling, Dr. Persons engages with each of her patients on a very personal level. She's known for creating results that look natural and brings a woman's perspective that patients appreciate.
Meet Dr. Persons

How Is Liposuction Performed?
If you've been trying to gather information about liposuction, you know that there are multiple techniques used to perform this procedure. Many of the basic steps involved, though, are the same with all procedures. Liposuction begins with a surgeon making a small incision in the treatment area through which a small tube—called a cannula—is inserted to suction fat from the body.
The traditional liposuction method is called tumescent liposuction. During the procedure, a liquid solution that includes an anesthetic and epinephrine (often called adrenaline) saturates the fatty tissue. This numbs the area, minimizes bleeding, and causes the fat to become swollen, making it easier to break up and remove. Doing this manually can create bruising in the treatment area as the cannula is moved vigorously to break up the fat. Dr. Persons offers an advanced liposuction technique that uses ultrasound energy to get the same results in a gentler manner.
What Is VASER Lipo?
VASER Lipo, sometimes called ultrasound-assisted liposuction (UAL), transmits energy through small tubes that diffuse the ultrasound waves and liquefy the fat to make removal easier. Sound energy eliminates the need to vigorously move the cannula and only breaks up the fat, preventing damage to nerves, blood vessels, and connective tissues. The results are smooth and predictable, with shorter recovery time.
Dr. Persons says the results with VASER Lipo are remarkable and patient satisfaction is very high. The VASER Lipo System was FDA cleared for body contouring in 2002, and over 100,000 procedures have been performed worldwide. Clinical studies of the procedure have demonstrated excellent results. In a recent study, blood loss during the VASER Lipo procedure was found to be, on average, 7.5 times less than with traditional liposuction. VASER Lipo is versatile enough to get excellent results for both fat removal and more advanced body sculpting techniques.
Give the gift of beauty
Give a gift card to that someone special for Persons Plastic Surgery products and services.
Purchase Now
Combining Procedures
Liposuction is often combined with other surgical procedures, including tummy tuck surgery and breast lift or breast augmentation, as part of a Mommy Makeover. Liposuction helps sculpt smooth, contoured results when combined with abdominoplasty.
Recovery & Results
Compression garments support the treatment area and help minimize swelling during the initial week or so after surgery. Bruising is normal and typically resolves within 2 weeks, while the tiny incisions will heal and fade over several months. Despite some swelling, you'll notice results within 2 weeks, and the outcome continues improving for several weeks. The results are long-lasting, and maintaining a healthy lifestyle and stable weight will help you enjoy your new contours for many years.
Liposuction FAQ
Will my results be immediate?
You will notice some immediate improvement in your physique following liposuction treatment, with results continuing to increase for several weeks and months as swelling subsides.  
Is there anything I should do to prepare for liposuction?
We will provide thorough preoperative instructions. However, it is essential for you to stay hydrated and maintain a stable weight heading into your procedure to ensure the best results. To minimize complications, we also ask that you stop smoking and avoid taking aspirin and certain other anti-inflammatory drugs that can cause increased bleeding. 
How much weight can I lose with liposuction?
While liposuction effectively removes stubborn pockets of fat and reshapes the body, it is not a weight loss procedure. The fat cells are permanently removed, but any remaining fat cells can expand, or new ones can form, resulting in weight gain. With liposuction, it is best to think in terms of achieving a slimmer silhouette rather than losing weight.
Get Started
If you're interested in learning more about liposuction and if you're a good candidate for the procedure, request an appointment with Dr. Persons using the online form or call our office at (925) 283-4012 to schedule an appointment.
Back to Top