Persons Plastic Surgery:
Barbara L. Persons, MD, FACS
911 Moraga Road #205
Lafayette, CA 94549
Phone: (925) 283-4012
Monday - Friday: 9 a.m.–5 p.m.

Persons Plastic Surgery:
Barbara L. Persons, MD, FACS
1120 Second Street, Suite A
Brentwood, CA 94513
Phone: (925) 283-4012
Saturday: 8 a.m.–12 p.m.

Breast Reduction
Overly large, pendulous breasts often cause self-consciousness; create neck, back, and shoulder pain; and can limit a woman's physical activities. Board-certified plastic surgeon Dr. Barbara Persons offers relief through breast reduction surgery in Lafayette & Brentwood, CA. Her patients from Walnut Creek and throughout the Bay Area often say the results improve their self-esteem and the quality of their lives. 
Is a Breast Reduction for You?
Physical pain caused by overly large breasts is one of the primary reasons women consider breast reduction surgery. If these symptoms—including headaches; rashes; and neck, back, and shoulder pain—are severe, insurance may cover the cost of the procedure. Women with overly large breasts may feel self-conscious about their appearance and choose breast reduction surgery to feel more comfortable in social settings. Reducing the size of your breasts can also expand the style of clothes you can wear. Dr. Persons may also perform breast reduction on one breast to create symmetry.
How Is Breast Reduction Performed?
Breast reduction surgery removes excess breast and fatty tissue, and lifts and recontours the remaining tissue. Dr. Persons also elevates the nipple-areola complex and can reduce the diameter of large areolas. During your consultation with Dr. Persons, she'll explain the procedure in detail and discuss your cosmetic goals.
Different incisions can be used for breast reduction procedures. These Incision patterns depend on the amount of breast tissue removed, skin adjustments, and the quality of the skin's elasticity. The options include:
Circular incision around the areola: This is used for smaller breast reductions, which involves the removal of minimal breast tissue and excess skin.
Lollipop incision: In addition to an incision around the areola, Dr. Persons makes a vertical incision down to where the breast connects to the torso. This provides more support for the breasts and is appropriate for larger, drooping breasts.
Anchor incision: For extremely large, pendulous breasts, a third incision extends horizontally along the base of the breast.
Dr. Persons recommends the incision pattern she believes is best suited for your physical characteristics and goals.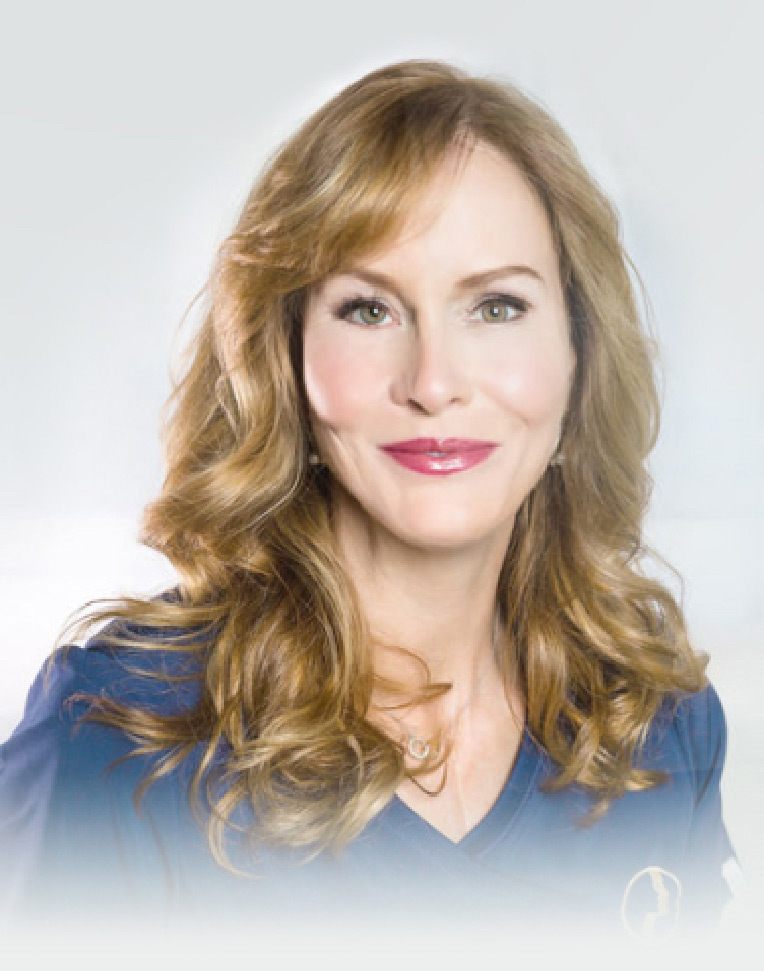 Barbara L. Persons, MD, FACS
Board-Certified Plastic Surgeon
As a fellowship-trained plastic surgeon whose personal connection to plastic surgery inspired her to pursue this career as a lifelong calling, Dr. Persons engages with each of her patients on a very personal level. She's known for creating results that look natural and brings a woman's perspective that patients appreciate.
Meet Dr. Persons

Combining Procedures
Cosmetic breast procedures, including breast reduction, are often combined with a tummy tuck as part of a Mommy Makeover surgery.
Does Insurance Cover Breast Reduction?
The answer varies from patient to patient. Many insurance plans will cover all or part of the cost of breast reduction if the size of a woman's breasts causes physical symptoms diagnosed by a primary care physician. It's important to obtain approval from your insurance carrier before undergoing the surgery.
Give the gift of beauty
Give a gift card to that someone special for Persons Plastic Surgery products and services.
Purchase Now
Recovery
Dr. Persons provides you with detailed post-op instructions that, when closely followed, can help you recover more quickly and comfortably. She applies a dressing to the incisions immediately after surgery and uses special tissue glue on the incision to help protect the wound. Prescription pain medications may make you more comfortable during the first week of breast lift recovery. Patients are required to avoid sleeping on their stomachs for the first 2 weeks. Plan to take 3 to 5 days off from work unless your job involves bending or lifting. Walking may be resumed the day after surgery.
Bruising and swelling are normal and will resolve on their own, but Dr. Persons encourages you to contact her if you have any concerns or questions about the healing process.
Get Started
If you're interested in learning more about breast reduction surgery and if you're a good candidate for the procedure, request an appointment with Dr. Persons using the online form or call our office at (925) 283-4012 to schedule an appointment.
Back to Top