Persons Plastic Surgery:
Barbara L. Persons, MD, FACS
911 Moraga Road #205
Lafayette, CA 94549
Phone: (925) 283-4012
Monday - Friday: 9 a.m.–5 p.m.

Persons Plastic Surgery:
Barbara L. Persons, MD, FACS
1120 Second Street, Suite A
Brentwood, CA 94513
Phone: (925) 283-4012
Saturday: 8 a.m.–12 p.m.

Dermal Fillers
Thanks to dermal fillers, our Lafayette and Brentwood patients can look years younger without plastic surgery. Because we provide a range of filler options, including the Restylane® and JUVÉDERM® product lines, San Francisco Bay Area patients from Walnut Creek and surrounding areas don't have to settle for a one-size-fits-all approach to facial rejuvenation. Board-certified plastic surgeon Dr. Persons can help you select the filler that best suits your needs.  
Are Fillers for You?
Dermal fillers can help erase fine lines and wrinkles, restore volume to flattened cheeks or thin lips, and smooth folds. Years ago, your choice of fillers was limited to 1 or 2 workhorses that were used to address virtually all concerns. That's not the case anymore, with JUVÉDERM, Restylane, and the RHA Collection having developed products designed for specific areas of the face.
Fillers are often combined with BOTOX® Cosmetic, DAXXIFY®, or Dysport®, which are anti-wrinkle treatments that work by minimizing the movement of tiny facial muscles.
Our Menu of Fillers
Even though most fillers, including the RHA Collection and Restylane and JUVÉDERM family of products, use an ingredient called hyaluronic acid (HA) to reduce wrinkles and lines, certain fillers produce better results for individual patients. Hyaluronic acid is a substance that occurs naturally in the body, so it poses no risk of allergy. We thoroughly evaluate your skin's condition and the aesthetic concerns you have to recommend the filler we think is best for you.
Restylane
This filler softens lines and naturally contours the face to restore a youthful look and feel. We offer treatments to add volume and fullness, even correcting moderate to severe scars and folds in the face.
Restylane Silk
Fine lines that form at the sides of the mouth and around the lips are common—and annoying. Restylane Silk is the first filler approved specifically to treat these lines. The gel filler uses smaller particles of hyaluronic acid to create a smooth look that appears natural. Some patients may choose Restylane Silk to enhance thin lips.
Restylane Lyft
The makers of Restylane developed this filler to soften deeper wrinkles and folds, such as nasolabial folds, using larger particles that can be injected deeper into the skin for more dramatic results.
JUVÉDERM
This filler helps minimize nasolabial folds that extend from the nose to the sides of the mouth. JUVÉDERM's very smooth consistency enables it to flow easily into the skin to produce a result that looks natural.
JUVÉDERM VOLUMA® XC
The first filler to be approved by the FDA specifically to treat volume loss in the cheeks and mid-face area, VOLUMA is very popular with patients looking for an alternative to plastic surgery. VOLUMA XC is a thick gel that is injected deep into the skin and can last longer than many other fillers, with results that can last between 18 months and 2 years.
JUVÉDERM VOLBELLA® XC
VOLBELLA uses a unique formulation to create a smooth gel that adds volume to the lips and smooths fine lines around the mouth. With a conservative approach to injections, we produce attractive results that avoid the overly plump, "injected" appearance that looks unnatural. VOLBELLA can last for up to a year, and the results appear immediately.
RHA Collection
Dr. Persons is the only plastic surgeon in Lafayette to offer the new RHA® Collection of dermal fillers. This family of 3 fillers is only available to select plastic surgeons at this time.
Designed to stretch and move with natural facial movements, RHA fillers are created to give you a natural, long-lasting result while allowing normal facial expressions. Results are long-lasting, up to 15 months.
The RHA Collection of Fillers
The RHA Collection is made up of 3 products, each designed to treat different areas of the face. They can be used together or separately to suit your needs.
RHA 2 is designed to smooth smile lines around the mouth and plump and fill lips.
RHA 3 treats deep lines around the mouth, nose and chin and fills and lifts cheeks.
RHA 4 is used to fill hollows and lift skin in the upper and lower cheeks to restore youthful contours.
Sculptra® Aesthetic
Unlike Restylane and JUVÉDERM fillers, Sculptra is not made with hyaluronic acid. Instead, it uses a biocompatible, biodegradable, synthetic material called poly-L-lactic acid (PLLA), which the body gradually and naturally absorbs. As the PLLA microparticles are absorbed, they help stimulate the production of new collagen, a protein that is essential for smooth skin. Sculptra is injected deeper into the skin, and the new collagen continues to improve the results for months.
RADIESSE®
RADIESSE uses an ingredient called calcium hydroxylapatite (CaHA) that also stimulates the body's own collagen production process. What makes RADIESSE unique is that it also produces immediate results in addition to seeing the look and feel of the treatment area improving for several months after treatment.
BELOTERO BALANCE®
This injectable gel temporarily smooths and fills in moderate-to-severe nasolabial folds as well as lines and wrinkles etched around the lips and mouth.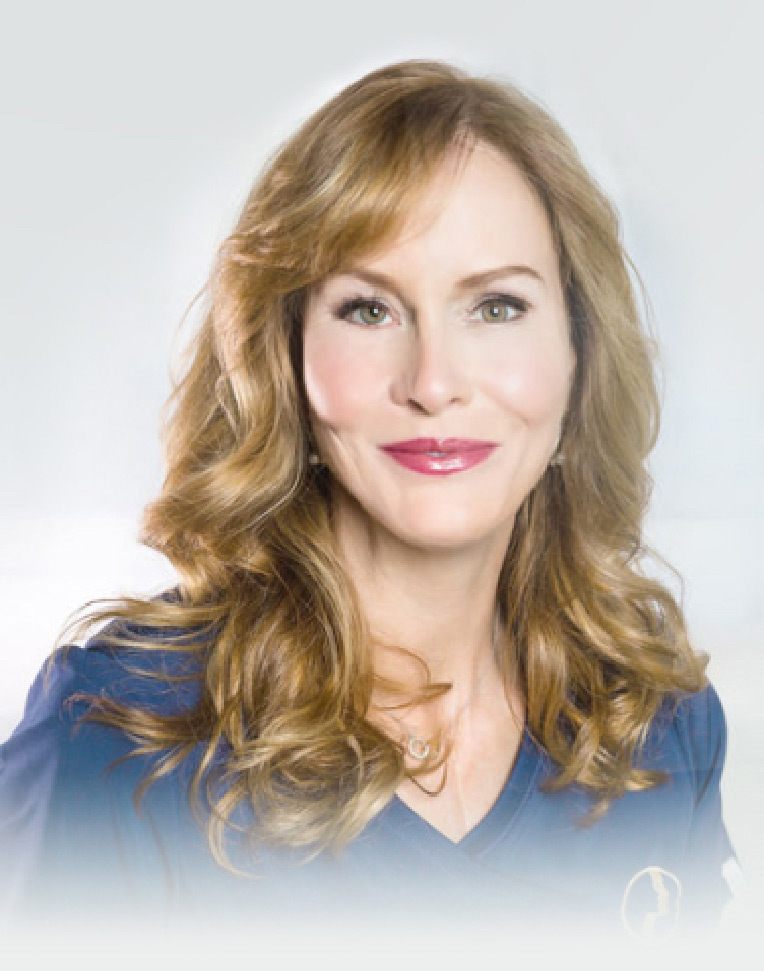 Barbara L. Persons, MD, FACS
Board-Certified Plastic Surgeon
As a fellowship-trained plastic surgeon whose personal connection to plastic surgery inspired her to pursue this career as a lifelong calling, Dr. Persons engages with each of her patients on a very personal level. She's known for creating results that look natural and brings a woman's perspective that patients appreciate.
Meet Dr. Persons

The Procedure
Filler treatments performed by experienced, trained injectors are safe and involve only minimal discomfort. The injections themselves typically take only a few moments per site. Our patients never feel rushed, however, because we answer all of their questions after carefully evaluating the treatment areas and mapping the injection sites.
Virtually all fillers are now pre-mixed with lidocaine, a local anesthetic, but we also offer patients the option of numbing the area prior to injections. Any discomfort experienced usually occurs just when the tiny needle breaks the skin.
Give the gift of beauty
Give a gift card to that someone special for Persons Plastic Surgery products and services.
Purchase Now
Get Started
Choosing a cosmetic injection specialist is the first step in your journey. Request an appointment with Dr. Persons using the online form or call our office at (925) 283-4012 to schedule an appointment.
Frequently Asked Questions
How much do fillers cost?
As you might imagine, the cost of filler injections depends on how much you're going to have done, which fillers you opt for, and the training and expertise of the injector. We provide our patients with a detailed cost estimate based on the proposed treatment plan.
How many treatments do I need?
That depends on how long the results last, which vary from filler to filler. Results may last from 6 months to as long as 2 years. Maintenance treatments can be scheduled as sort of a "booster" to the original injections.
Back to Top