Persons Plastic Surgery:
Barbara L. Persons, MD, FACS
911 Moraga Road #205
Lafayette, CA 94549
Phone: (925) 283-4012
Monday - Friday: 9 a.m.–5 p.m.

Persons Plastic Surgery:
Barbara L. Persons, MD, FACS
1120 Second Street, Suite A
Brentwood, CA 94513
Phone: (925) 283-4012
Saturday: 8 a.m.–12 p.m.

Laser Skin Resurfacing
If you're concerned about damage to your skin from sun exposure, environmental pollution, and other factors, you can improve your skin's appearance with laser skin resurfacing treatments at our practice in Lafayette and Brentwood, CA. Nonsurgical laser skin treatments can minimize brown spots, fine lines, deep creases, and uneven texture for patients from Walnut Creek and throughout the San Francisco Bay Area. The result is a refreshed, brighter, and more youthful-looking complexion.
Is Laser Skin Resurfacing for You?
Laser resurfacing effectively addresses a range of skin conditions with treatments that can be customized based on your concerns and the amount of downtime you can afford. At Persons Plastic Surgery, we have a choice of laser technologies, meaning you don't get a one-size-fits-all approach to repairing skin damage.
For example, a laser treatment to minimize signs of aging such as wrinkles and fine lines may not be the best option for repairing sun damage or reducing the appearance of acne scars. This flexibility also means we can safely treat patients of all skin types.
In aged skin, one treatment will have significant results in rejuvenating the skin. In severely sun-damaged and aged skin, a second treatment may be helpful. In the case of significant acne scars, the procedure is often performed twice. In these cases, the first procedure gives about a 20 to 30 percent improvement. The second procedure gives a 30 to 40 percent overall improvement. Unfortunately, there is no way to create a 100 percent elimination of acne scars.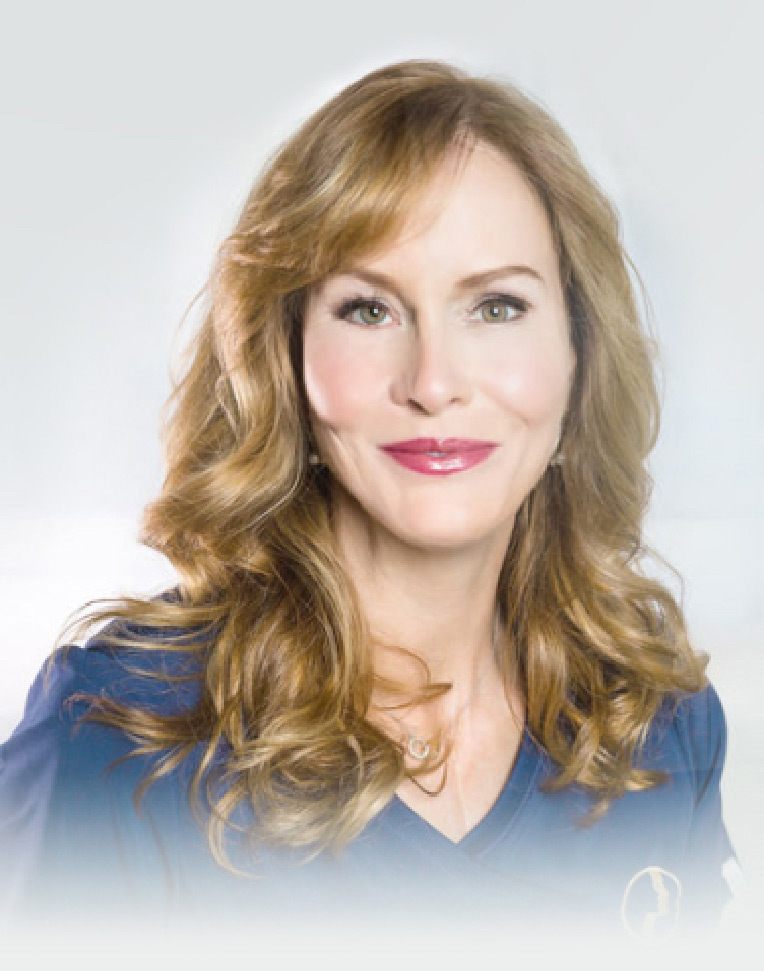 Barbara L. Persons, MD, FACS
Board-Certified Plastic Surgeon
As a fellowship-trained plastic surgeon whose personal connection to plastic surgery inspired her to pursue this career as a lifelong calling, Dr. Persons engages with each of her patients on a very personal level. She's known for creating results that look natural and brings a woman's perspective that patients appreciate.
Meet Dr. Persons

Our Laser Skin Treatments
The laser treatments we use to repair damage and improve the texture and appearance of the skin include a carbon dioxide (CO2) laser for skin resurfacing, the gentler, non-ablative Laser Genesis, and an intense pulsed light procedure called LimeLight Facial. In some cases, we may recommend combining laser treatments to produce the most effective results.
Laser Skin Resurfacing
A CO2 laser is an ablative procedure, meaning it removes the upper layers of skin. The computer-guided treatment penetrates to a precise depth and produces controlled resurfacing for better results. The resurfacing removes or reduces fine lines, skin discoloration, acne or other scars, and tightens the skin. The treatment triggers the stimulation of collagen and elastin, creating smoother skin that looks more youthful. Laser skin resurfacing is an excellent option for patients with severely sun-damaged skin that chemical peels or other skin rejuvenation treatments can't repair.
Patients treated with our CO2 laser are placed under light sleep anesthesia to ensure they're comfortable during the procedure, which may last 30 to 90 minutes, depending on the skin's condition. Following the treatment, we apply a dressing called Tegaderm™ to protect the skin.
Recovery
The downtime following laser skin resurfacing depends on the intensity of the treatment if more than one treatment session is scheduled. Patients generally experience little discomfort following the treatment but that can vary. Protecting the skin from the sun for 8 to 12 months is critical, and we recommend avoiding any direct sun exposure. Expect the skin to have a pinkish tint for up to 5 months that can be camouflaged with makeup.
We schedule a follow-up appointment 4 to 5 days after the procedure to change the Tegaderm membrane, which remains to cover the skin for about 10 days. You should then apply a moisturizing cream to the treatment area after it's removed.
Laser Genesis
The non-ablative technology used by Laser Genesis enables us to effectively and discreetly treat fine lines, excessive redness, enlarged pores, uneven skin texture, and some scars. The innovative procedure stimulates collagen production by gently heating the upper dermis well below the skin's surface.
Because it's a non-invasive treatment, Laser Genesis produces subtle results initially. We usually recommend patients schedule 4 to 6 treatment sessions to produce the optimal outcome. We discuss a specific treatment plan during the consultation. The series of treatments ultimately produce skin that is smoother, with a more even texture and a healthy glow. No topical anesthetic is needed for the procedures, and no downtime is needed.
Give the gift of beauty
Give a gift card to that someone special for Persons Plastic Surgery products and services.
Purchase Now
Cutera LimeLight Facial (IPL)
The intense pulsed light (IPL) technology used by the LimeLight Facial is different than a laser but has essentially the same goal: improve the skin's tone and minimize the appearance of sun damage and age-related blemishes. The treatment is ideal for any part of your face, neck, and décolleté with skin redness, telangiectasia (tiny veins) or brown spots. Light (low contrast) brown spots, which were previously difficult to resolve, respond very well to treatment.
A LimeLight Facial can be customized based on your skin type and can target specific skin discolorations, including brown or red pigmented areas of the skin. When the pulse of light is delivered, patients experience a mild pinching or stinging sensation. A gel is recommended to cool the skin before vascular treatments. Anesthesia or pain medicine is typically not required.
Treatment time depends on the area of the body being treated. However, most treatments should take less than one hour. One to 3 treatments are usually sufficient to see results. Additional treatments may be recommended, especially for excessively sun-damaged skin.
Get Started
If you're interested in learning more about laser skin resurfacing and if you're a good candidate for a laser skin treatment, request an appointment with Dr. Persons using the online form or call our office at (925) 283-4012 to schedule an appointment.
Back to Top