Persons Plastic Surgery:
Barbara L. Persons, MD, FACS
911 Moraga Road #205
Lafayette, CA 94549
Phone: (925) 283-4012
Monday - Friday: 9 a.m.–5 p.m.

Persons Plastic Surgery:
Barbara L. Persons, MD, FACS
1120 Second Street, Suite A
Brentwood, CA 94513
Phone: (925) 283-4012
Saturday: 8 a.m.–12 p.m.

Tummy Tuck
A tummy tuck is a truly transformative procedure that can create a flatter, smoother midsection by removing excess skin and tightening abdominal muscles. Tummy tuck patients at our San Francisco Bay Area practice are often moms from Lafayette, Brentwood, Walnut Creek, and throughout the region who want to regain their pre-pregnancy bodies. It's also common for men and women who have lost a significant amount of weight to need a tummy tuck to slim and firm this area.
Is a Tummy Tuck Right for You?
Women and men consider tummy tuck surgery when they feel uncomfortable about the appearance of their midsections and are unable to get the results they want from exercise and eating a healthy diet. The purpose of a tummy tuck, also called abdominoplasty, is to both tighten the muscles of the abdominal wall and to remove excess skin, fat, and stretch marks.
Even though strengthening your core muscles is important, sit-ups or crunches can't repair stretched muscles or remove excess skin. A tummy tuck can create attractive contours with the additional benefit of removing any pre-existing scars from the lower abdomen.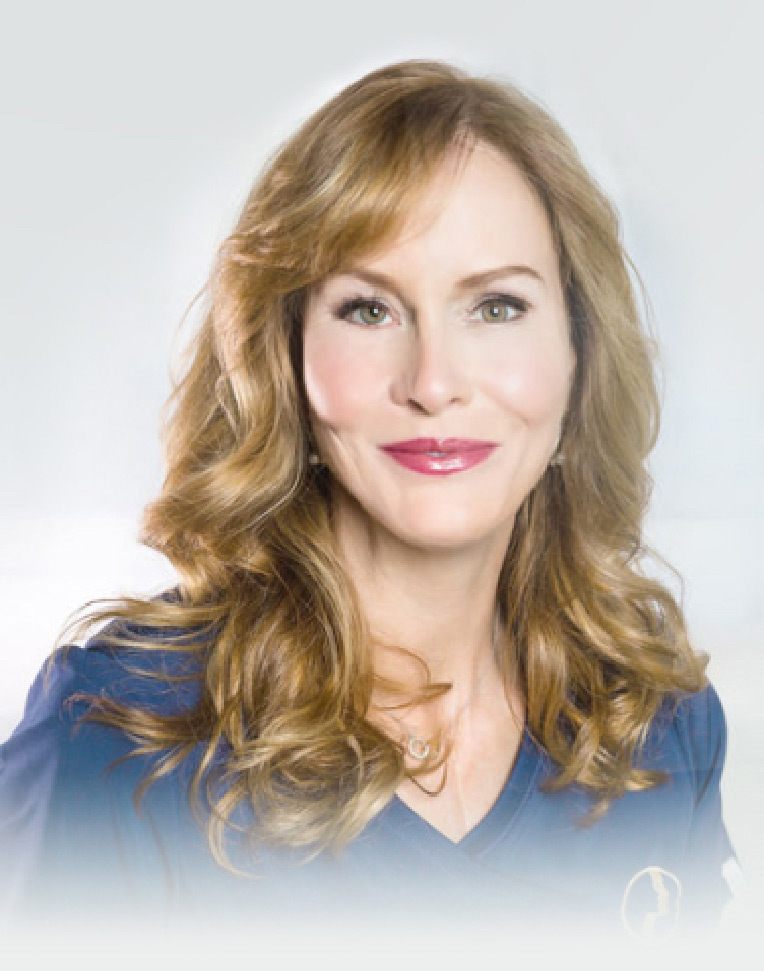 Barbara L. Persons, MD, FACS
Board-Certified Plastic Surgeon
As a fellowship-trained plastic surgeon whose personal connection to plastic surgery inspired her to pursue this career as a lifelong calling, Dr. Persons engages with each of her patients on a very personal level. She's known for creating results that look natural and brings a woman's perspective that patients appreciate.
Meet Dr. Persons

How Is a Tummy Tuck Performed?
Dr. Persons performs tummy tuck surgery as an outpatient procedure using light sleep sedation and a local anesthetic to numb the abdominal tissues. She begins the operation by making an incision in the lower abdomen just above the pubic area. The incision goes from hip to hip and is made in the bikini line so that it is easy to conceal.
In most cases, all the skin and fat below the belly button is removed and the belly button is re-positioned. Liposuction is typically used to extract excess fat and create a smooth contour. Dr. Persons places sutures on the muscles of the abdominal wall to significantly tighten and flatten the abdomen. She pulls the skin above the belly button down to the pubis and sutures it into its new position. Additionally, a new opening is created for the belly button and is sutured into place. Before completing the procedure Dr. Persons places 2 drains under the skin, which prevents fluid from building up during the initial week of recovery.
A special compression garment and absorbent padding are placed on the abdomen at the end of surgery to help minimize swelling.
Give the gift of beauty
Give a gift card to that someone special for Persons Plastic Surgery products and services.
Purchase Now
Combining Procedures With a Tummy Tuck
A tummy tuck is often combined with other body contouring and breast enhancement procedures—a combination frequently called a Mommy Makeover. The procedures include:
Other procedures that some patients combine with a tummy tuck include vaginal rejuvenation or even facial rejuvenation.
How Long Does It Take To Recover From a Tummy Tuck?
The healing process following a tummy tuck varies from patient to patient, but you can expect some initial swelling and bruising, along with discomfort that can be managed with prescription pain medication.
We encourage patients to carefully walk around the day of surgery and continue to get up and around 2 to 4 times every day for several minutes at a time. This helps reduce the risk of complications and promotes blood circulation. The skin of the abdomen is quite tight, so we want patients to remain bent at the waist for the first 4 to 5 days after surgery. You may feel some back pain during this time. Surgical drains are removed about 10 days after the surgery. We provide instructions about emptying and cleaning the drains. The compression garment is typically worn for 4 to 6 weeks.
Most patients will take 2 to 3 weeks off after surgery. During this time, patients must refrain from any lifting, straining, or over-activity. Normal strenuous activity may be resumed after 5 to 6 weeks.
Get Started
Choosing a tummy tuck specialist is the first step in your journey. Request an appointment with Dr. Persons using the online form or call our office at (925) 283-4012 to schedule an appointment.
Frequently Asked Questions
What's a mini tummy tuck?
A mini tummy tuck is a less invasive tummy tuck technique that improves the lower portion of the abdomen from below the belly button to the pubic bone. It usually does not involve repairing abdominal muscles or reshaping the belly button.
Is your belly button really moved during surgery?
The belly button is not moved during abdominoplasty. It is released from the abdominal skin, which is then pulled down, re-draped over the abdomen, and smoothed in place. An incision is made in the tightened skin, and the belly button is pulled through the opening and sutured in place. The excess abdominal skin is trimmed away, and the low incision is sutured closed.
Will my tummy tuck scar be noticeable?
Dr. Persons places the horizontal incision low enough to be covered by underwear and swimsuits. The belly button incision is hidden inside the opening, where it is not noticeable.
How long do tummy tuck results last?
Results from a tummy tuck can last for many years. The changes will be relatively permanent as long as there are no significant fluctuations in weight after the tummy tuck. Some relaxation of the tissues can occur, but not to the extent prior to surgery.
Can I get pregnant after a tummy tuck?
It is certainly physically possible to become pregnant after undergoing a tummy tuck. However, if you are planning to have children, it's probably best to postpone getting the procedure until you no longer plan to get pregnant. Pregnancy can compromise the results of a tummy tuck.
How much weight will I lose with a tummy tuck?
Even though you'll look slimmer after a tummy tuck, it's not weight loss surgery. In fact, it's typically performed after patients have already lost significant weight, either after having children, undergoing bariatric surgery, or making lifestyle changes. Women can expect to drop 2 or 3 dress sizes after a tummy tuck, while men will wear pants with smaller waist sizes.
Is it better to have a tummy tuck or liposuction?
The right procedure for you depends on your concerns and your cosmetic goals. Patients with good skin elasticity in the abdominal area can minimize fat with liposuction alone. If you have excess abdominal skin, a tummy tuck is the appropriate procedure. Tummy tuck surgery is often combined with liposuction to produce sculpted, even results.
Back to Top