Persons Plastic Surgery:
Barbara L. Persons, MD, FACS
911 Moraga Road #205
Lafayette, CA 94549
Phone: (925) 283-4012
Monday - Friday: 9 a.m.–5 p.m.

Persons Plastic Surgery:
Barbara L. Persons, MD, FACS
1120 Second Street, Suite A
Brentwood, CA 94513
Phone: (925) 283-4012
Saturday: 8 a.m.–12 p.m.

Vein Treatment
People from Walnut Creek and throughout the Bay Area of all skin types can get excellent results with laser vein treatments at our practice in Lafayette & Brentwood, CA. Persons Plastic Surgery uses the Cutera® laser to treat a broad range of conditions, including tiny spider veins, angiomas, and leg veins. The non-invasive approach can be used for the face, décolletage, legs, and any other area where unsightly veins mar the skin's appearance.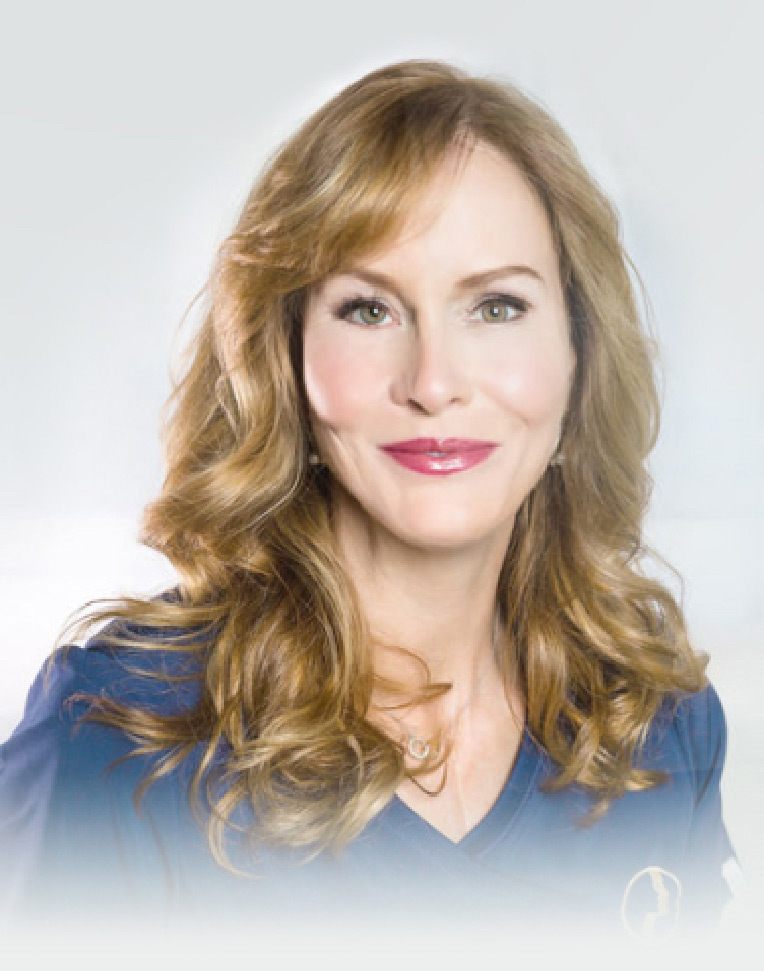 Barbara L. Persons, MD, FACS
Board-Certified Plastic Surgeon
As a fellowship-trained plastic surgeon whose personal connection to plastic surgery inspired her to pursue this career as a lifelong calling, Dr. Persons engages with each of her patients on a very personal level. She's known for creating results that look natural and brings a woman's perspective that patients appreciate.
Meet Dr. Persons

How Do Laser Vein Treatments Work?
When the Cutera laser delivers pulses of light to the treatment area, a protein molecule in red blood cells called hemoglobin absorbs the light. The heat produced by the laser is transferred to the wall of the blood vessel, ultimately destroying it. We can customize the treatment by choosing different intensity levels for the procedure based on your skin type and the type of vein being targeted. We also use the Cutera laser for hair removal treatments.
Is Laser Vein Treatment for You?
Vascular lesions are one of the most common aesthetic concerns of patients seeking nonsurgical treatments at our Lafayette practice. The cause of spider veins, telangiectasias, and diffuse redness vary, but they often are the result of aging, sun damage, or pregnancy. Rosacea, a condition that causes redness, visible blood vessels, and tiny red bumps, is a skin condition that affects millions of men and women in the U.S. All of these conditions can be effectively treated with the Cutera laser.
You may not be a candidate for the procedure if you've:
Taken Accutane in the previous 6 months
Used blood thinners recently (which increases the risk of bruising)
Used tanning beds in the previous 2 to 4 weeks
It's important to limit sun exposure or any artificial tanning before your treatment, and all traces of makeup must be removed on the day of the procedure if you're treating facial veins.
Do Laser Vein Treatments Hurt?
The comfort and safety of our patients is the top priority of our providers, and we discuss what to expect and ways to minimize discomfort during the treatment before we begin the procedure. We usually recommend applying a cooling gel to the skin before vascular treatments. A local anesthetic or pain relief medication is typically not needed.
When the laser delivers the pulse of light energy, patients typically experience a mild pinching or stinging sensation that only lasts as long as the pulse.
Give the gift of beauty
Give a gift card to that someone special for Persons Plastic Surgery products and services.
Purchase Now
Recovery & Results
Laser vein treatment times depend on the area of the body being treated, but most procedures take less than 1 hour. Some patients see the desired results after a single treatment, but others may need 2 to 3 treatments to get optimal outcomes. Cold gel packs or cool compresses used after the treatment should be enough to minimize any discomfort you may feel.
It's important to apply sunscreen regularly before going outside. Most patients find that the majority of the treated veins show improvement within 2 to 6 weeks of treatment. Final results, however, may not be apparent for several months. Over time, it is possible for new veins to appear, but these, too, can be removed with laser treatments.
Get Started
If you're interested in learning more about laser vein treatments and if you're a good candidate for the procedure, request an appointment with Dr. Persons using the online form or call our office at (925) 283-4012 to schedule an appointment.
Back to Top