Persons Plastic Surgery:
Barbara L. Persons, MD, FACS
911 Moraga Road #205
Lafayette, CA 94549
Phone: (925) 283-4012
Monday - Friday: 9 a.m.–5 p.m.

Persons Plastic Surgery:
Barbara L. Persons, MD, FACS
1120 Second Street, Suite A
Brentwood, CA 94513
Phone: (925) 283-4012
Saturday: 8 a.m.–12 p.m.

BOTOX®, Dysport®, and XEOMIN®
Few cosmetic procedures have revolutionized the approach to anti-wrinkle treatments as much as BOTOX. In Lafayette and Brentwood, Persons Plastic Surgery treats men and women who want a nonsurgical solution to early signs of aging, such as crow's feet and frown lines. Our reputation for personalized patient care and excellent results attracts people considering BOTOX, Dysport, or XEOMIN from Walnut Creek and throughout the San Francisco Bay Area.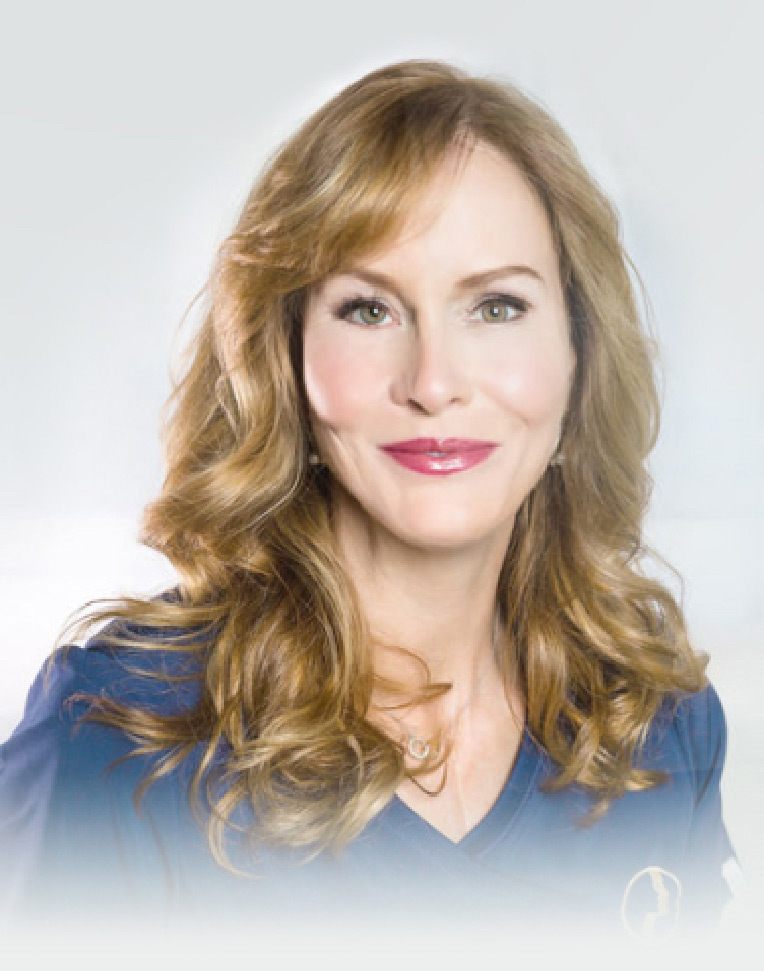 Barbara L. Persons, MD, FACS
Board-Certified Plastic Surgeon
As a fellowship-trained plastic surgeon whose personal connection to plastic surgery inspired her to pursue this career as a lifelong calling, Dr. Persons engages with each of her patients on a very personal level. She's known for creating results that look natural and brings a woman's perspective that patients appreciate.
Meet Dr. Persons

Is BOTOX for You?
BOTOX is remarkable because of its versatility. It's most commonly used to minimize certain facial wrinkles, but the product is also approved by the FDA to treat a number of other conditions, including excessive underarm sweating (hyperhidrosis) and chronic migraine headaches.
For patients concerned about wrinkles, BOTOX treats:
Crow's feet at the corners of the eyes
Vertical worry lines between the eyebrows
Horizontal forehead lines
Fine lines caused by pursing the upper lip
Banding on the neck
BOTOX is also becoming a popular option for individuals in their 20s and 30s who want to postpone the development of these wrinkles and lines.
How BOTOX Works
The active ingredient in BOTOX is a neuromodulator used in very small doses to prevent tiny facial muscles from contracting. These muscles move every time we smile, frown, appear surprised, or make any other facial expression. These movements result in the formation of wrinkles—called dynamic wrinkles. By limiting specific muscle movements, BOTOX minimizes the appearance of targeted lines. Or, it can help prevent them from forming.
Other signs of aging caused by exposure to the sun and the natural aging process can be treated with dermal fillers. At Persons Plastic Surgery, we often combine BOTOX and filler injections during a single appointment to create comprehensive results.
Your BOTOX Procedure
BOTOX treatments can be completed quite quickly, with the injections themselves taking only a few minutes. After discussing your concerns and carefully examining your face, we precisely inject BOTOX in a way that will create a more youthful appearance without looking unnatural or "frozen."
BOTOX Recovery & Results
There is essentially no downtime after being treated with BOTOX, although we recommend that you don't exercise for 24 hours after the injections. The results usually take about 5 to 7 days to first appear, and they will continue improving for about another week or two.
The effects may start to diminish after 3 or 4 months, but you can return for additional injections to maintain the smoother appearance of your skin.
Dysport and XEOMIN
Dysport is a neuromodulator with a thinner consistency than BOTOX, allowing it to spread more easily. As a result, this neuromodulator is ideal for covering larger treatment areas such as the forehead, and its effects tend to become visible sooner than BOTOX (typically within 2 to 4 days).
Like Dysport, XEOMIN is FDA-approved for treating glabellar ("11") lines between the eyebrows. XEOMIN is a "pure," double-filtered neuromodulator derived from the same active ingredient as BOTOX (botulinum toxin A), but without any additives or extra proteins. It has a similar time to results and longevity as BOTOX.
We also offer DAXXIFY® for our patients who prefer a longer-lasting injectable treatment for facial rejuvenation.
Get Started
Choosing a BOTOX specialist is the first step in your journey. Request an appointment with Dr. Persons using the online form or call our office at (925) 283-4012 to schedule an appointment.
Give the gift of beauty
Give a gift card to that someone special for Persons Plastic Surgery products and services.
Purchase Now
Frequently Asked Questions
How much does BOTOX cost?
It's not possible to quote a price for your BOTOX treatments because they are priced by unit or area and the number of areas injected. We provide a personalized price quote at your consultation.
Should I choose BOTOX or fillers?
The choice depends on your aesthetic concerns. BOTOX treats dynamic wrinkles, which are caused by repeated facial expressions. On the other hand, fillers are best at treating wrinkles that aren't generally related to movement, such as nasolabial folds. They can also be used to add volume to areas where it's decreased, such as the cheeks and lips.
Back to Top