Persons Plastic Surgery:
Barbara L. Persons, MD, FACS
911 Moraga Road #205
Lafayette, CA 94549
Phone: (925) 283-4012
Monday - Friday: 9 a.m.–5 p.m.

Persons Plastic Surgery:
Barbara L. Persons, MD, FACS
1120 Second Street, Suite A
Brentwood, CA 94513
Phone: (925) 283-4012
Saturday: 8 a.m.–12 p.m.

Brazilian Butt Lift
Our San Francisco Bay Area patients who want to enhance the size and shape of their derrières can get Brazilian butt lift (BBL) surgery at our Lafayette and Brentwood, CA, practice. One of the most attractive aspects of the procedure is that it removes fat from where it's unwanted and uses it to enhance the buttocks.
Brazilian butt lifts are increasingly popular as women (and men!) seek to create more attractive and shapelier rear ends. Barbara L. Persons, MD, FACS, is an experienced body contouring specialist who sees patients who travel to our practice from throughout the Bay Area for Brazilian butt lift surgery, including Walnut Creek and Concord.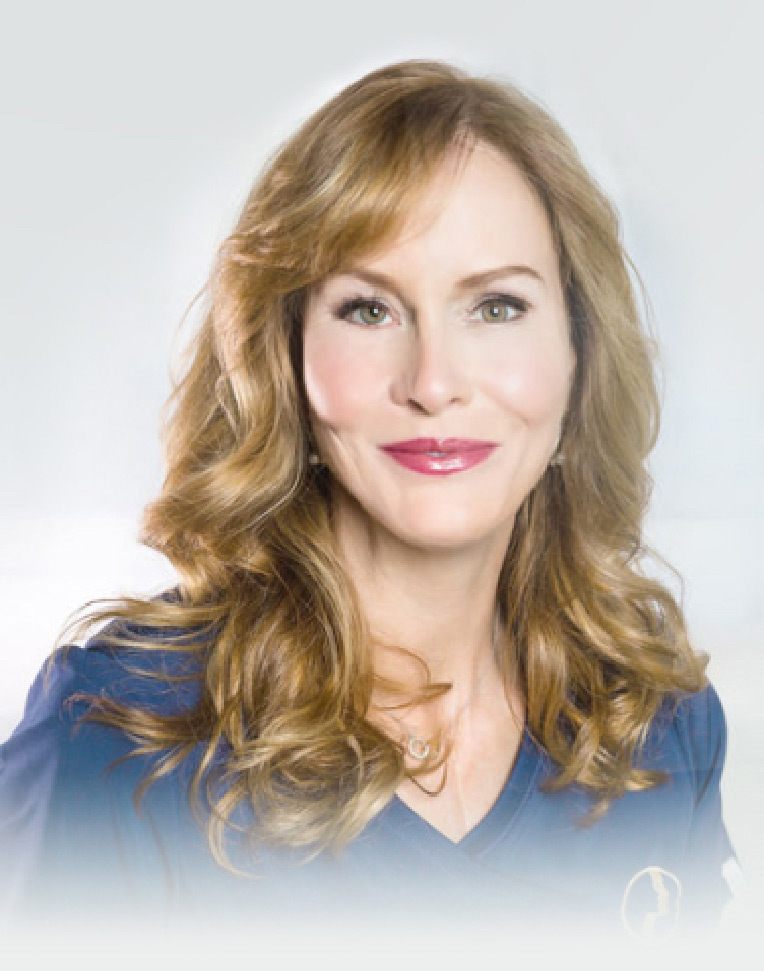 Barbara L. Persons, MD, FACS
Board-Certified Plastic Surgeon
As a fellowship-trained plastic surgeon whose personal connection to plastic surgery inspired her to pursue this career as a lifelong calling, Dr. Persons engages with each of her patients on a very personal level. She's known for creating results that look natural and brings a woman's perspective that patients appreciate.
Meet Dr. Persons

The Procedure
A Brazilian butt lift is best understood as a 3-step process that involves liposuction and a technique called fat transfer. Patients who have excess fat in one or more areas of their bodies are typically the best candidates for a Brazilian butt lift.
The 3 steps involved in the procedure include:
Liposuction to harvest excess fat
Processing to remove impurities
Injecting fat into the buttocks
Dr. Persons removes fat from the abdomen, back, love handles, or thighs using liposuction. After harvesting the fat, she uses a centrifuge to spin the extracted tissue, separating the fat from blood and other impurities. The purified fat is then carefully injected into the buttocks to ensure smooth and consistent results. The liposuction portion of the procedure helps contour your body, creating a slimmer appearance, while the fat grafting enhances the buttocks' size and shape.
The Brazilian butt lift is a completely different procedure than a buttocks lift, which involves removing excess skin and fat from the area and elevating tissue and muscle.
Recovery & Results
You should expect the recovery following a Brazilian butt lift to take a few weeks, partially because you'll have 2 separate surgical sites. Dr. Persons provides detailed post-op instructions for each patient to ensure your recovery goes as well as possible. Patients should sleep on their sides during the recovery and use specially designed cushions for sitting that avoid compressing the transferred fat.
You will be very bruised and sore, and you'll need to take some time off of work. It will be about a month before you are back to your regular routine.
The benefits of your procedure include:
The results are much more dramatic than a nonsurgical butt lift using fillers
You'll see the results almost immediately
It's a great way to contour the rest of your body
FAQ
What type of liposuction is used in BBL?
Dr. Persons is a body contouring specialist who is trained in using a range of liposuction techniques, including traditional manual liposuction. She finds that the VASER lipo system is gentler and yields high-quality fat cells. Not all fat cells survive the transfer process, so Dr. Persons injects more fat than is needed to compensate for the loss of some fat.
How much does a Brazilian butt lift cost?
The price of any elective plastic surgery procedure varies from patient to patient. It depends on the extent of the procedure, the geographical area of the practice, and the surgeon's training, among other factors. At your consultation, our practice can provide a detailed price quote breaking down the specific costs involved.
Get Started
If you're interested in learning more about a Brazilian butt lift or other fat transfer procedures and if you're a good candidate for the technique, request an appointment with Dr. Persons using the online form or call our office at (925) 283-4012 to schedule an appointment.
Give the gift of beauty
Give a gift card to that someone special for Persons Plastic Surgery products and services.
Purchase Now
Back to Top