Persons Plastic Surgery:
Barbara L. Persons, MD, FACS
911 Moraga Road #205
Lafayette, CA 94549
Phone: (925) 283-4012
Monday - Friday: 9 a.m.–5 p.m.

Persons Plastic Surgery:
Barbara L. Persons, MD, FACS
1120 Second Street, Suite A
Brentwood, CA 94513
Phone: (925) 283-4012
Saturday: 8 a.m.–12 p.m.

Mommy Makeover
As a board-certified plastic surgeon and the mother of 3 children, Dr. Barbara Persons truly understands the San Francisco Bay Area moms who come to her for Mommy Makeover procedures in Lafayette and Brentwood near Walnut Creek. She's uniquely qualified to help patients rejuvenate post-pregnancy bodies by addressing multiple concerns in a single operation. Dr. Persons enjoys helping women feel confident and positive about their bodies after having children.
Is a Mommy Makeover for You?
The changes to a woman's body during and following pregnancy and breastfeeding can be significant. Many moms have excess abdominal skin that exercise and diet can't resolve. Breasts may appear deflated and saggy or, for some women, remain uncomfortably large. These are changes that can only be reversed through cosmetic plastic surgery.
Dr. Persons has years of experience combining in one surgery the procedures typically included in a Mommy Makeover. These include a tummy tuck (abdominoplasty), a breast lift with or without implants, and liposuction to contour areas of the body where stubborn fat persists. Good candidates for Mommy Makeover surgery are at, or very close to, the weight they intend to maintain; have a body mass index (BMI) of less than 30; and have a support system to help during their recovery.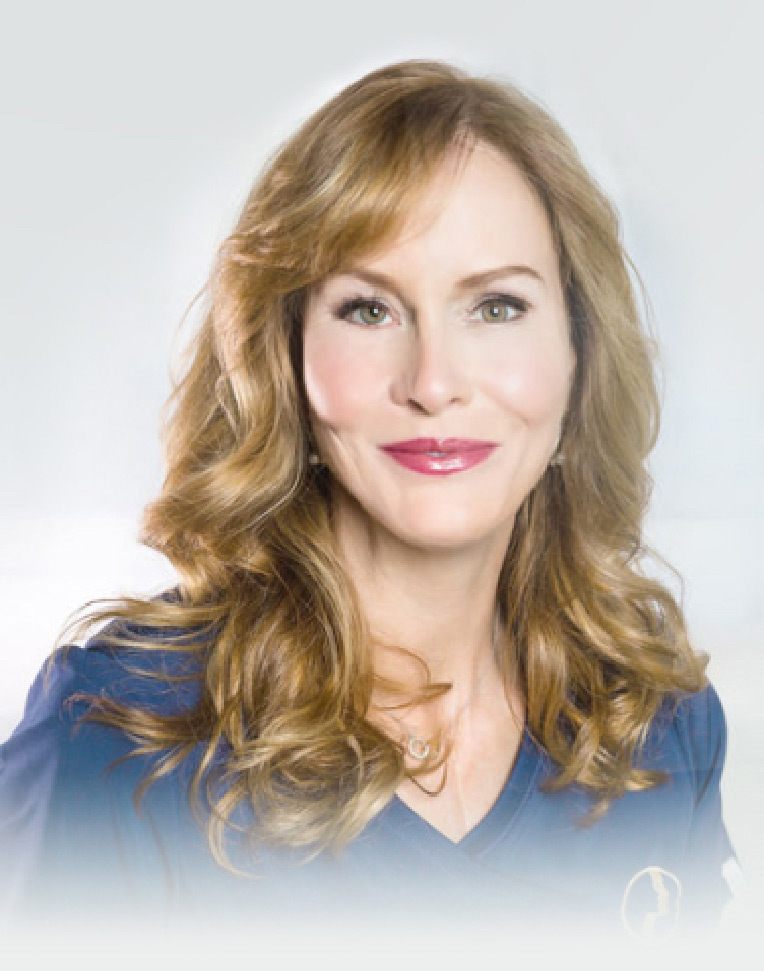 Barbara L. Persons, MD, FACS
Board-Certified Plastic Surgeon
As a fellowship-trained plastic surgeon whose personal connection to plastic surgery inspired her to pursue this career as a lifelong calling, Dr. Persons engages with each of her patients on a very personal level. She's known for creating results that look natural and brings a woman's perspective that patients appreciate.
Meet Dr. Persons

How Is a Mommy Makeover Performed?
The procedures included in a Mommy Makeover can vary from patient to patient, and Dr. Persons customizes each surgery to address the patient's specific concerns. The most common procedures included are:
An abdominoplasty, commonly called a tummy tuck, is a plastic surgery procedure that flattens the abdomen by tightening the muscles of the abdominal wall and removing excess skin, fat, and stretch marks. The abdomen tends to take on a rounded appearance as we age, as our weight fluctuates, and after events such as childbirth. The muscle and tissues of the abdomen are weakened, and the skin becomes so stretched that no amount of sit-ups or leg raises can change this shape. A tummy tuck can re-contour and reposition these tissues with the added benefit of removing any pre-existing scars and stretch marks from the lower abdomen.
Most patients have areas of unwanted fat that remain even if they lead healthy lifestyles that include exercise and a nutritious diet. Dr. Persons often uses VASERLipo, sometimes called ultrasound-assisted liposuction (UAL), which transmits energy through small tubes that diffuse the ultrasound waves and liquefiy the fat to make removal easier. The results are smooth and predictable, with a shorter recovery time than traditional liposuction techniques.
Cosmetic breast enhancement after having children can restore both volume and a perkier appearance. Patients sometimes ask if breast augmentation alone can improve the look of sagging breasts, but that's only possible if there's minimal sagging. A breast lift combined with implants can produce beautiful results, and incisions usually fade after a year. Dr. Persons also may recommend transferring fat harvested during liposuction to improve the outcome (a technique called autologous fat grafting).
Some women experience enlarged breasts after pregnancy or have always felt their breasts were too large and want a breast reduction as part of their Mommy Makeover. This procedure can alleviate back, neck, and shoulder pain, and help you feel more proportional.
Shapely Buttocks & Flanks
A trained plastic surgeon with the right tools is able to use liposuction techniques to alter the shape of the body through the removal and transfer of fat. Removing fat from the abdomen and flanks and transferring it to the buttocks has become a popular Mommy Makeover option. We combine Vaser liposuction with laser liposuction to achieve a natural-looking result with less skin laxity.
Vaginal Rejuvenation
The natural childbirth experience or just genetics can weaken and alter the shape and aesthetics of the female pelvic floor. When these structures are weakened, vaginal rejuvenation surgery is an option. This can be used to improve the aesthetic appearance of the labia and can also rejuvenate to improve sexual function. There is also a G spot shot and a C spot shot of natural filler. These are not often talked about but are highly satisfying procedures.
Give the gift of beauty
Give a gift card to that someone special for Persons Plastic Surgery products and services.
Purchase Now
Recovery & Results
Because a Mommy Makeover combines multiple procedures in a single operation, a full recovery typically takes 6 to 8 weeks. That includes the first 2 weeks when patients have to avoid lifting small children, which is something that should be considered when deciding to undergo this procedure. Having someone available to help you during the first 2 weeks is essential. One of the benefits of combining procedures in a single operation is that you only have to plan for a single recovery.
Dr. Persons instructs patients to avoid any exercise for at least 2 weeks. But it is important to take short walks—even just around the house—starting the day after the procedure.
Bruising and swelling gradually resolve, and as they do, you will see the results produced by the surgery. Breasts heal more quickly than the abdominal area. Patients who get breast implants will see the final results only after several months when the breasts settle into a more natural position.
Frequently Asked Questions
How much does a Mommy Makeover cost?
As you might expect, the cost of Mommy Makeover surgery varies depending on the procedures included and the extent of the surgery. We provide you with a detailed price quote at the end of your consultation, which you can review at home. The cost of plastic surgery includes the surgeon's fee, in addition to a number of other fees such as operating room expenses and the fee of a board-certified anesthesiologist.
Is combining plastic surgery procedures in one operation safe?
When performed by an experienced, board-certified plastic surgeon, the combination of procedures included in a Mommy Makeover is safe. All elective surgical procedures carry some risk, but having a tummy tuck and cosmetic breast surgery performed at the same time isn't inherently riskier. It's important that the surgery doesn't last more than 5 to 6 hours.
Get Started
Women interested in learning more about Mommy Makeover surgery travel to our practice near Walnut Creek from Concord and throughout the region to discuss their options with Dr. Persons. You can request an appointment with Dr. Persons using the online form or call our office at (925) 283-4012 to schedule an appointment.
Back to Top