Persons Plastic Surgery:
Barbara L. Persons, MD, FACS
911 Moraga Road #205
Lafayette, CA 94549
Phone: (925) 283-4012
Monday - Friday: 9 a.m.–5 p.m.

Persons Plastic Surgery:
Barbara L. Persons, MD, FACS
1120 Second Street, Suite A
Brentwood, CA 94513
Phone: (925) 283-4012
Saturday: 8 a.m.–12 p.m.

Skin Care
Skin care is the foundation to improving and protecting the skin. A daily regimen will help stave off that first expression line, address acne or pigment concerns as well as help maintain and ensure the beautiful results of an in-office procedure.
Medical grade skin care products are superior to products that can be purchased over-the-counter. Medical grade skin care is safer, more efficacious, better quality, and proven through science. At Persons Plastic Surgery, we carry several lines of medical grade skin care that are expertly formulated using the highest amounts of active ingredients.
Skincare Products and Treatments
Alastin® Skincare
Dermatologist-recommended medical grade skincare products designed to hydrate and improve skin's appearance with daily use. These products are proven to enhance the results of injectable and microneedling treatments by enhancing skin's ability to heal.
Colorescience®

Mineral-based cosmetic skincare products designed to help maintain and protect healthy, glowing skin by preventing skin damage from the sun and free radicals.
Persons Plastic Surgery Medical Grade Skin Care Products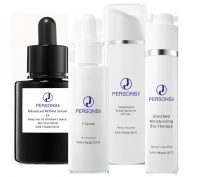 Persons Plastic Surgery Medical Grade Skincare Products are formulated using the purest ingredients and manufactured in an FDA lab under pharmaceutical standards.
Our philosophy and mission are to provide our patients with innovative, safe and effective products developed with the common purpose of providing healthy, beautiful skin. We are dedicated to elevating our patient's outcome through efficacious formulas and compliance to improve overall skin health.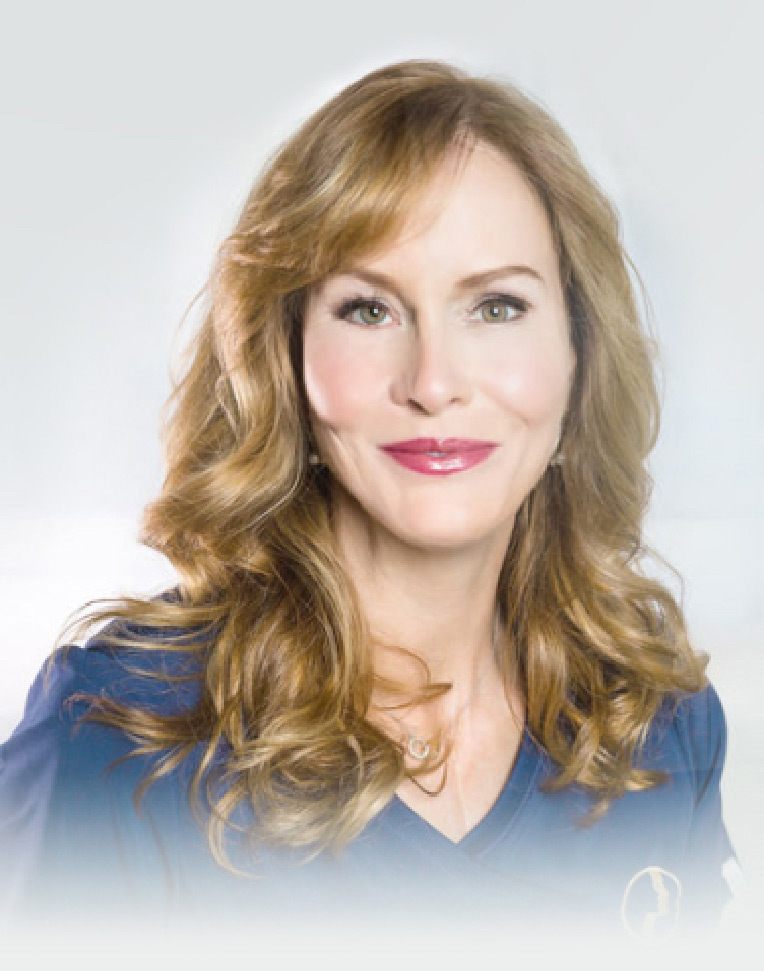 Barbara L. Persons, MD, FACS
Board-Certified Plastic Surgeon
As a fellowship-trained plastic surgeon whose personal connection to plastic surgery inspired her to pursue this career as a lifelong calling, Dr. Persons engages with each of her patients on a very personal level. She's known for creating results that look natural and brings a woman's perspective that patients appreciate.
Meet Dr. Persons

Advanced Retinol Serum 5X
Retinoin™ Active Pro-Penetrant delivery system activates a heightened level of retinization to the skin. Formulated with an age defying pairing, All-trans-Retinol and Bakuchiol help to improve the visible signs of aging and visibly reduce the incidence of redness or irritation.
Antioxidant Mist
Soothe, calm and rejuvenate skin with this refreshing mist fortified with a rich blend of antioxidants to brighten dull, tired skin and refine your complexion. Micronutrients help enhance skin tone and neutralize impurities while powerful humectants provide gentle hydration. Ideal for all skin types including sensitive and post procedure.
Bright Buffer
Clarifying Brightening Polish has smoothing, softening, exfoliating, brightening and purifying qualities thanks to high-performance ingredients, such as Glycolic and Salicylic Acids, Arbutin, Bisabolol, CoQ10, Green Tea Polyphenols and Vitamin C.
This gentle exfoliating cream with bio-friendly exfoliation beads enhances skin tone and reveals a fresh complexion with daily use. Helps to regulate oil, purify & minimize pores and is safe for all skin types.
Brightening Pads
The brightening pads combines the botanical skin tone brightening ingredients of Kojic Acid, Arbutin and Bearberry along with skin protective antioxidants to soothe the skin and help with redness. Can be blended in office with pharmaceutical grade hydroquinone when recommended by a prescriber.
C Serum
20% Vitamin C Active complex this brightening and hydrating vitamin C serum helps to brighten the complexion, supports healthy collagen production and fights free radicals. Its controlled, time-released delivery system provides maximum penetration and absorption.
Defense Moisturizer
Formulated with high-powered moisturizers, squalane, yucca and glycerin, this creamy moisturizer uses ceramides to keep moisture in the skin, helping to plump and firm skin to keep it looking healthy.
Detox Suds
Gently cleanses while providing hydration for the skin. This soap-free formula specially formulated with soothing antioxidants and botanicals to protect highly sensitive skin.Gentle pH balanced cleanser removes impurities from the skin without leaving it tight or dry.
Enriched Eye Cream
A combination of all-trans retinol, hyaluronic acid, niacinamide, green tea polyphenols, ceramide/ peptide complex, Vitamins C, E and K, this eye cream is designed to reduce under-eye puffiness while deeply penetrating skin to deeply hydrate and lock in moisture, reducing the appearance of fine lines and wrinkles.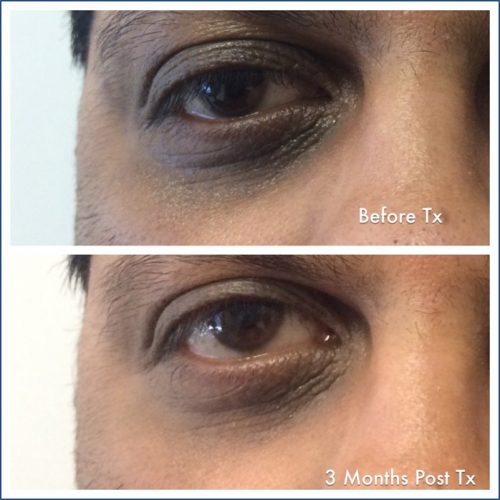 Enriched Moisturizing Bio Therapy
Intensely moisturizing cream is enriched with all the time-reversing ingredients your skin craves. Its unique blend of potent ingredients complement skin's natural chemistry to restore and hydrate your complexion, reinforce your skin's barrier function, elasticity and help reduce visible signs of aging.
Deeply hydrating moisturizer that aids in the repair of the lipid barrier ensuring the skin is properly hydrated. Enriched with peptides and stem cells that support a collagen rich appearance.
Lift + Tightening Neck and Décolletage Cream
This hydrating neck cream helps to firm and rejuvenate skin that has lost definition with age. Formulated with a proprietary biomimetic ceramide complex to help prevent trans-epidermal water loss (TEWL), this nourishing neck cream helps to repair the skin barrier and improve skin elasticity and texture. The unique ceramide and peptide pairing, coupled with botanical extracts and Niacinamide (Vitamin B3) supports a more collagen rich appearance, leaving skin feeling smoother and tighter with less visible fine lines and wrinkles. Additionally, Niacinamide assists in brightening areas of pigmentation and evening out skin texture and tone.
This firming and tightening cream is designed to penetrate deep into the skin to improve skin's firmness by lifting and tightening skin. Made with stem cells to restore skin's appearance and fight the appearance of lines and wrinkles on the neck and chest.
Plump + Perfect Lip Treatment
This multi-functional lip treatment helps to restore hydration and youthful volume. A proprietary complex of stimulating ingredients draw beautiful, natural color. Immediately lips appear more plump and rosy, with lasting benefits to lip hydration and overall health.

Patients instantly see the difference:
85% Fine lines/wrinkles are less noticeable, lips are more defined
90% Lips look fuller/volumized
100% Lips appear hydrated and healthier, natural lip color is enhanced
This lip-plumping serum working to penetrate and lock in moisture in the lips, improving the softness and texture of the lips to heal and repair dryness. Includes broad spectrum SPF 30 sunscreen to protect from UVA and UVB rays.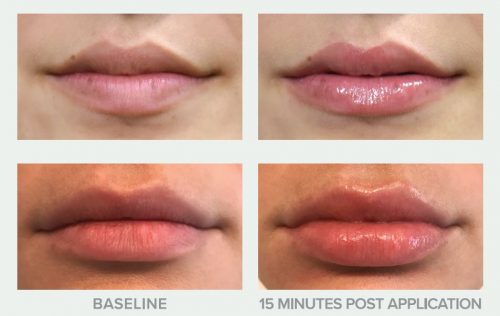 Power 3 Antioxidant Cream
Triple Antioxidant Cream is a rich multi-tasking cream that contains enough green tea extract to equal 500 cups of tea. 90% polyphenol isolates is the active ingredient within the super antioxidant and helps diminish the appearance of fine lines, wrinkles and pores while calming inflammation. This combines the power trio of Green Tea Polyphenols, Caffeine USP, and Resveratrol. The superior protection is proven to calm and soothe skin. It reduces the appearance of redness, fine lines, wrinkles, puffiness, pore size, and inflammation.

Pure Hydration HA
Pure, ultra-hydrating serum with Fractionated Hyaluronic Acid for enhanced penetration, quenches dehydrated skin for a supple, smooth complexion and all day moisture retention. Visibly reduces the signs of aging with a nourishing blend of antioxidants and humectants. Skin appears brighter, firmer and rejuvenated.
This hyaluronic acid (HA) formula helps lock in moisture in the skin so that it plumps and firms skin, restoring its youthful appearance on the face, neck, chest, and hands.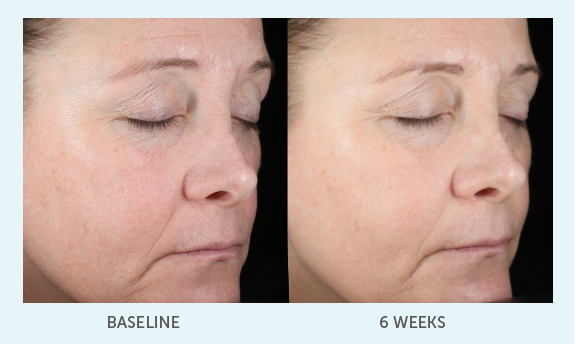 Retinol Plus Pads
Retinol Treatment Pads are an effective solution for those who desire smoother, firmer and more evenly toned skin.
These skin brightening pads use all-trans retinol to rapidly boost retinol levels deposited on the skin to help unclog pores and promote cell turnover while calming and soothing redness.
Strong Peel-Away Pads
Convenient and easy to use Glycolic Acid treatment pads gently exfoliate, moisturize and assist in the removal of oil and residue on the skin. Formulated with a powerful blend of antioxidants and vitamins to help nourish skin for a healthy, radiant complexion.
These exfoliating pads use glycolic acid to gently exfoliate dead and dull skin cells, resulting in smoother texture and more evenly toned, brighter skin.
Sunscreen
This SPF 50+ sunscreen provides protection with moisturizing properties that is gentle on sensitive and acne prone skin. Provides protection in a transparent finish formula.
Latest Suspension System delivers ultra-sheer, weightless 13.75% Micronized Zinc Oxide Antioxidant enriched to provide protection and quench free radicals.
Universal Perfection Tinted SPF 50 Sunscreen
otect your complexion from damaging UVA/UVB rays with this this 3-in-1 primer, sunscreen and BB cream. This skin perfecting multi-tasker provides all-day oil control, while masking imperfections and evening skin tone.
Next generation BB cream that provides superior broad spectrum SPF50+ UVA and UVB protection with all day oil control, gentle hydration and age defying antioxidant benefits. This matte finish multi-tasking formula is great alone or under makeup as a primer. With 16.2% micronized zinc oxide.
Skinceuticals®
Advanced skincare backed by science, Skinceuticals products are proven effective at protecting and restoring skin's youthful appearance.
Get longer, fuller, darker lashes with LATISSE. Specifically designed to strengthen and grow lashes for people with thinning or inadequate lashes.
This multi-step facial treatment is designed to remove dead skin cells, hydrate and nourish skin, and encourage the skin's natural healing process to reveal fresher, brighter skin immediately.
Reduces the appearance of sun damage, pigmentation, lines and wrinkles and uneven texture by removing the top layer of skin to reveal fresh skin.
Reduces the appearance of unwanted hair on the face, chest, back, arms and legs. Safe for all skin types to remove hair from the body.
Microneedling
A non-invasive treatment that creates microscopic channels in the skin, allowing your aesthetician to administer topical treatments to improve skin health and promote healing. These micro-channels stimulate the skin's natural healing process, resulting in an improvement in the appearance of fine lines and wrinkles and revealing healthier looking skin.
Get Started
To purchase skincare products or services, please call our office at (925) 283-4012 or use the online form to request a consultation.
Give the gift of beauty
Give a gift card to that someone special for Persons Plastic Surgery products and services.
Purchase Now
Back to Top