Persons Plastic Surgery:
Barbara L. Persons, MD, FACS
911 Moraga Road #205
Lafayette, CA 94549
Phone: (925) 283-4012
Monday - Friday: 9 a.m.–5 p.m.

Persons Plastic Surgery:
Barbara L. Persons, MD, FACS
1120 Second Street, Suite A
Brentwood, CA 94513
Phone: (925) 283-4012
Saturday: 8 a.m.–12 p.m.

DAXXIFY® 
If frown lines and wrinkles are making you feel self-conscious, injectable treatments can help. Like BOTOX® Cosmetic, DAXXIFY is a neurotoxin, available at our Lafayette and Brentwood, CA, practice, that can temporarily relax facial muscles to soften existing frown lines and prevent new ones from forming. However, since DAXXIFY is longer-lasting than BOTOX, it may be a better option for many patients.
We offer DAXXIFY treatments for our patients from Walnut Creek and throughout the Bay Area, searching for a nonsurgical way to reduce the appearance of lines and wrinkles.
How Does DAXXIFY Work?
When DAXXIFY is administered, it blocks nerve signals from communicating with specific facial muscles. As a result, the facial muscles temporarily relax—softening dynamic wrinkles on the face. Since your facial muscles return to normal function once the treatment wears off, you can maintain your results with touch-up treatments as needed.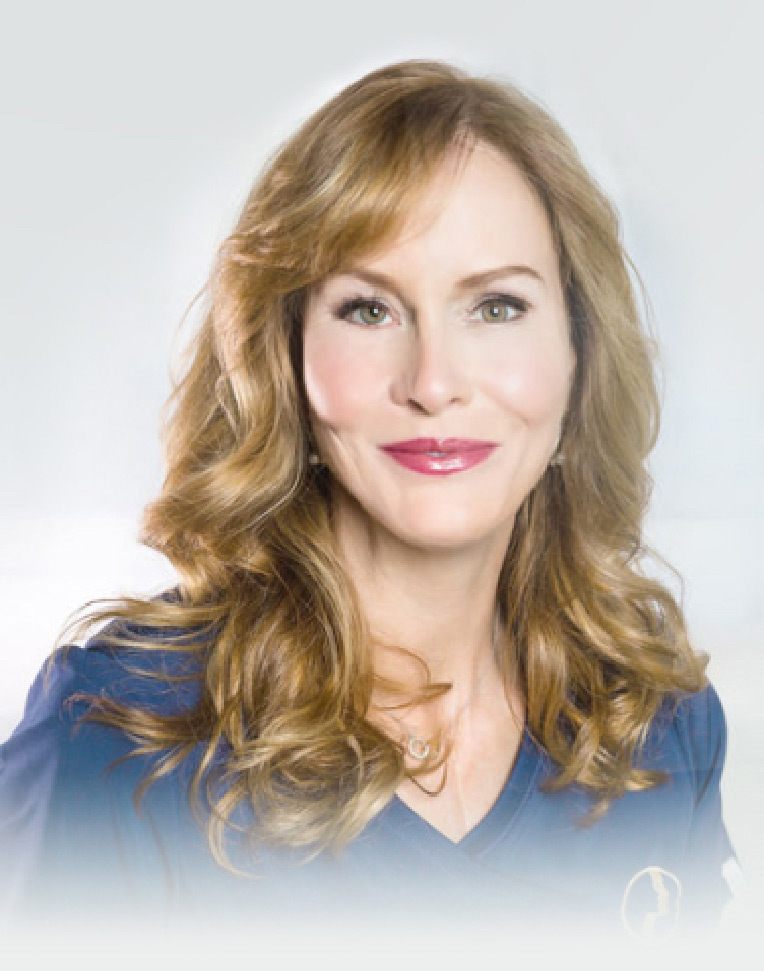 Barbara L. Persons, MD, FACS
Board-Certified Plastic Surgeon
As a fellowship-trained plastic surgeon whose personal connection to plastic surgery inspired her to pursue this career as a lifelong calling, Dr. Persons engages with each of her patients on a very personal level. She's known for creating results that look natural and brings a woman's perspective that patients appreciate.
Meet Dr. Persons

What Skin Concerns Does DAXXIFY Improve?
DAXXIFY is FDA-approved to improve frown lines, but your provider may recommend it in some cases to improve the following:
Crow's feet
Forehead lines
Smoker's lines around the mouth
You can also combine dermal fillers with your DAXXIFY treatment to address facial volume loss.
What To Expect During Your DAXXIFY Treatment
Expect your DAXXIFY treatment to be fast and easy. You should experience little to no discomfort and can resume your regular routine immediately.
For 2 days after treatment, avoid extreme heat or direct sunlight, strenuous exercise, and rubbing or massaging the treated area.
Give the gift of beauty
Give a gift card to that someone special for Persons Plastic Surgery products and services.
Purchase Now
When Will I See Results After DAXXIFY?
You can expect to see results in 1 to 2 days after your treatment. The peptide exchange technology in DAXXIFY delivers the botulism toxin to the nerve cells so that you will see results sooner than with BOTOX.
What Are the Differences Between BOTOX and DAXXIFY?
A significant difference between the 2 treatments is that the results from DAXXIFY last longer than BOTOX and other neuromodulators. This is because DAXXIFY does not use human or animal-based proteins as stabilizers. Instead, DAXXIFY's proprietary peptide acts as the stabilizing protein. This unique formulation results in faster and longer-lasting results.
You can expect your DAXXIFY results to last anywhere from 6 to 9 months. In comparison, BOTOX typically lasts about 3 to 4 months. Clinical data shows that half of over 2,700 patients treated with DAXXIFY remained nearly wrinkle-free at the treatment site after 6 months.
Who Is a Good Candidate for DAXXIFY?
You may be a good candidate for DAXXIFY if you:
Want to correct dynamic wrinkles on your face.
Are not pregnant or nursing.
Are a good candidate for neurotoxins in general.
Have realistic expectations about your results.
Get Started
DAXXIFY is an excellent option for people looking for easy facial rejuvenation but still want long-lasting results. Dr. Persons and her team will customize your DAXXIFY treatment plan based on your aesthetic goals. Request a consultation or call us at (925) 283-4012 to schedule an appointment.
Back to Top