Persons Plastic Surgery:
Barbara L. Persons, MD, FACS
911 Moraga Road #205
Lafayette, CA 94549
Phone: (925) 283-4012
Monday - Friday: 9 a.m.–5 p.m.

Persons Plastic Surgery:
Barbara L. Persons, MD, FACS
1120 Second Street, Suite A
Brentwood, CA 94513
Phone: (925) 283-4012
Saturday: 8 a.m.–12 p.m.

|

Persons Plastic Surgery Medical Grade Skin Care Products
Persons Plastic Surgery Medical Grade Skin Care Products
To purchase skincare products, please call our office at
(925) 283-4012
or use our
online form
to request a skin care consultation with one of our experienced staff members.
Advanced Retinol Serum 5X
Retinoin™ Active Pro-Penetrant delivery system activates a heightened level of retinization to the skin. Formulated with an age-defying pairing, All-trans-Retinol and Bakuchiol help to improve the visible signs of aging and visibly reduce the incidence of redness or irritation.
Antioxidant Mist
Soothe, calm and rejuvenate skin with this refreshing mist fortified with a rich blend of antioxidants to brighten dull, tired skin and refine your complexion. Micronutrients help enhance skin tone and neutralize impurities while powerful humectants provide gentle hydration. Ideal for all skin types including sensitive and post procedure.
Bright Buffer
Clarifying Brightening Polish has smoothing, softening, exfoliating, brightening and purifying qualities thanks to high-performance ingredients, such as Glycolic and Salicylic Acids, Arbutin, Bisabolol, CoQ10, Green Tea Polyphenols and Vitamin C.
This gentle exfoliating cream with bio-friendly exfoliation beads enhances skin tone and reveals a fresh complexion with daily use. Helps to regulate oil, purify & minimize pores and is safe for all skin types.
Brightening Pads
The brightening pads combines the botanical skin tone brightening ingredients of Kojic Acid, Arbutin and Bearberry along with skin protective antioxidants to soothe the skin and help with redness. Can be blended in office with pharmaceutical grade hydroquinone when recommended by a prescriber.
CE Peptide Serum
High Potency Vitamin C Serum designed to improve the look of wrinkles, brighten skin's complexion and support the microbiome, while a protective antioxidant system guards against free radical damage. This patent pending delivery system was carefully developed to preserve the efficacy of antioxidants in high concentrations against environmental aggressors. For normal to oily skin types.
Cellulift Retinol Body Butter
Cellulift Retinol Body Butter  helps to visibly lift and tighten the skin. All-trans-retinol encourages cell turnover and a collagen-rich appearance. A blend of powerful antioxidants including green tea polyphenols, resveratrol and caffeine help to smooth the appearance of cellulite, fine lines and wrinkles. Hyaluronic acid and ceramides moisturize and plump skin. Pairs beautifully with post body contouring procedures, such as liposuction.
Defense Moisturizer
Formulated with high-powered moisturizers, squalane, yucca and glycerin, this creamy moisturizer uses ceramides to keep moisture in the skin, helping to plump and firm skin to keep it looking healthy.
Detox Suds
Gently cleanses while providing hydration for the skin. This soap-free formula specially formulated with soothing antioxidants and botanicals to protect highly sensitive skin.Gentle pH balanced cleanser removes impurities from the skin without leaving it tight or dry.
Enriched Eye Cream
A combination of all-trans retinol, hyaluronic acid, niacinamide, green tea polyphenols, ceramide/ peptide complex, Vitamins C, E and K, this eye cream is designed to reduce under-eye puffiness while deeply penetrating skin to deeply hydrate and lock in moisture, reducing the appearance of fine lines and wrinkles.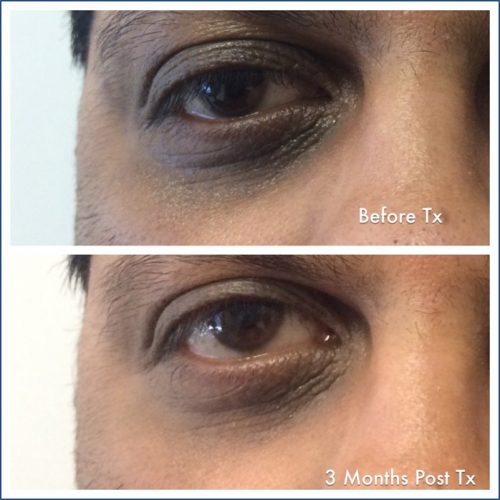 Enriched Moisturizing Bio Therapy
Intensely moisturizing cream is enriched with all the time-reversing ingredients your skin craves. Its unique blend of potent ingredients complement skin's natural chemistry to restore and hydrate your complexion, reinforce your skin's barrier function, elasticity and help reduce visible signs of aging.
Deeply hydrating moisturizer that aids in the repair of the lipid barrier ensuring the skin is properly hydrated. Enriched with peptides and stem cells that support a collagen rich appearance.
Essential Mineral Tinted SPF 50+ Sunscreen
For post-procedure patients and sensitive skin types Ultra-moisturizing, broad spectrum SPF 50 sunscreen in a lightweight, tinted formula is perfect for post-procedure and sensitive skin types. Hyaluronic acid helps address the look of fine lines and wrinkles while helping maintain a healthy skin barrier. Caffeine help to soothe and calm the skin from damaging free radicals.
Eyelash Enhancing Serum
This cosmetic eyelash enhancing serum is clinically developed to help stimulate the growth and fullness of lashes during the lash's natural growth cycle. WideLash™ technology, paired with a powerful system of peptides and nutrients address visible signs of thinning and/or inadequate eyelashes.  Safe and proven to help eyelashes appear longer, fuller and stronger.
Facial Cream 20% Glycolic Acid
Rich pairing of ultra-pure crystalline Glycolic Acid and antioxidants to exfoliate and smooth the skin. A perfect complement to skin brightening therapy.
Plump + Perfect Lip Treatment
This multi-functional lip treatment helps to restore hydration and youthful volume. A proprietary complex of stimulating ingredients draw beautiful, natural color. Immediately lips appear more plump and rosy, with lasting benefits to lip hydration and overall health.

Patients instantly see the difference:
85% Fine lines/wrinkles are less noticeable, lips are more defined
90% Lips look fuller/volumized
100% Lips appear hydrated and healthier, natural lip color is enhanced
This lip-plumping serum working to penetrate and lock in moisture in the lips, improving the softness and texture of the lips to heal and repair dryness. Includes broad spectrum SPF 30 sunscreen to protect from UVA and UVB rays.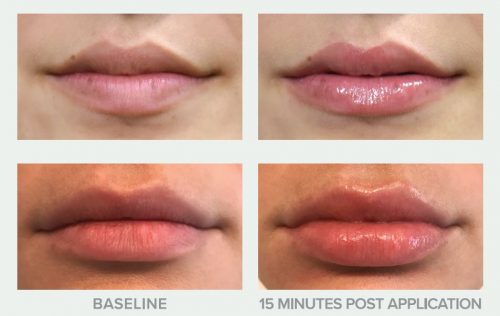 Power 3 Antioxidant Cream
Triple Antioxidant Cream is a rich multi-tasking cream that contains enough green tea extract to equal 500 cups of tea. 90% polyphenol isolates is the active ingredient within the super antioxidant and helps diminish the appearance of fine lines, wrinkles and pores while calming inflammation. This combines the power trio of Green Tea Polyphenols, Caffeine USP, and Resveratrol. The superior protection is proven to calm and soothe skin. It reduces the appearance of redness, fine lines, wrinkles, puffiness, pore size, and inflammation.

Pure Hydration HA
Pure, ultra-hydrating serum with Fractionated Hyaluronic Acid for enhanced penetration, quenches dehydrated skin for a supple, smooth complexion and all day moisture retention. Visibly reduces the signs of aging with a nourishing blend of antioxidants and humectants. Skin appears brighter, firmer and rejuvenated.
This hyaluronic acid (HA) formula helps lock in moisture in the skin so that it plumps and firms skin, restoring its youthful appearance on the face, neck, chest, and hands.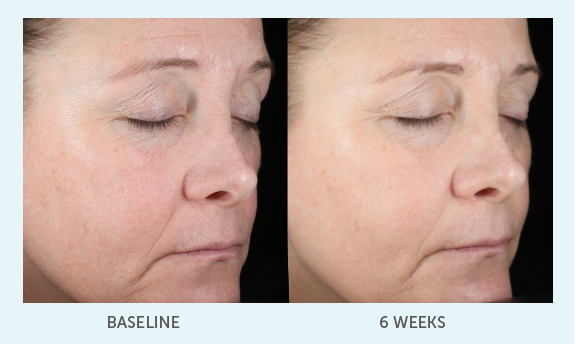 Retinol Plus Pads
Retinol Treatment Pads are an effective solution for those who desire smoother, firmer and more evenly toned skin.
These skin brightening pads use all-trans retinol to rapidly boost retinol levels deposited on the skin to help unclog pores and promote cell turnover while calming and soothing redness.
Sunscreen Broad Spectrum SPF 50+
This SPF 50+ sunscreen provides protection with moisturizing properties that is gentle on sensitive and acne prone skin. Provides protection in a transparent finish formula.
Latest Suspension System delivers ultra-sheer, weightless 13.75% Micronized Zinc Oxide Antioxidant enriched to provide protection and quench free radicals.
Mineral Sunscreen Broad Spectrum SPF 50+
Sheer, mineral broad-spectrum UVA/UVB SPF 50+ sunscreen This sunscreen contains finely milled Zinc Oxide that provides superior mineral protection from harmful UVA/UVB rays and has an Invisible, sheer mineral formula—no whitening. Full of a powerhouse of antioxidants that neutralize and quench UV-induced free radicals and help to calm skin. Helps skin appear more radiant and evenly toned while helping to prevent unwanted pigmentation. This sunscreen has an enhanced humectant/emollient system for a more moisturizing base.
Active Ingredient: Zinc Oxide 16.5%, 2.3% Titanium Dioxide, (Ascorbic Acid) Vitamin C, Vitamin E, Resveratrol, Emblica, CoQ10, Green Tea Polyphenols
Instructions:
Apply liberally and spread evenly by hand 15 minutes before sun exposure. Re-apply after swimming, excessive perspiring or anytime after towel drying. Consult a physician for children under 6 months of age.
Universal Perfection Tinted Sunscreen SPF 30
This luxurious, multi-tasking BB cream combines superior broad-spectrum UVA/UVB protection with all-day oil control, gentle hydration and age-defying antioxidant benefits. An enriched lipid replenishment system provides all-day oil control and gentle hydration. Light-reflecting universal tint easily blends with most skin tones to blur imperfections and minimize the appearance of melasma, fine lines, wrinkles and pores. This sunscreen has finely milled zinc oxide that provides superior mineral protection from harmful UVA/UVB rays and helps balance skin's moisture levels and oil production while also providing a powerhouse of antioxidants that neutralize and quench UV-induced free radicals to calm skin. The Universal Pigment Technology reflects light and helps reduce the appearance of melasma. This product may be worn alone or under makeup.
Get Started
To purchase skincare products, please call our office at (925) 283-4012 or use the online form to request a consultation.
Give the gift of beauty
Give a gift card to that someone special for Persons Plastic Surgery products and services.
Purchase Now
Back to Top